Le Cascate del Niagara sono un luogo spettacolare da visitare in qualsiasi periodo dell'anno, tuttavia negli inverni molto freddi, proprio come quello che sta accadendo nel Nord America quest'anno, si può ammirare uno spettacolo mozzafiato.
Molte aree delle cascate si sono congelate formando degli enormi blocchi di ghiaccio dalle forme elaborate e irregolari; inutile dire che agli occhi dei fotografi tutto questo è sembrato come uno dei meravigliosi paesaggi fantasy che si possono ammirare nei più famosi film cinematografici di fantascienza.
Scorrendo verso il basso possiamo vedere alcune di queste straordinarie foto:
1
2
3
4
5
6
7
8
9
10
11
12
13
14
the raging waters,
falling over the edge,
the dainty mist and
the enchanted air – entrapped
by so many shades of blue#NiagaraFalls #5lines #poem #mpy#nature #photography #BMazreen pic.twitter.com/LSPQeFUYPt

— Emma (@1EmmaV) December 29, 2017
15
16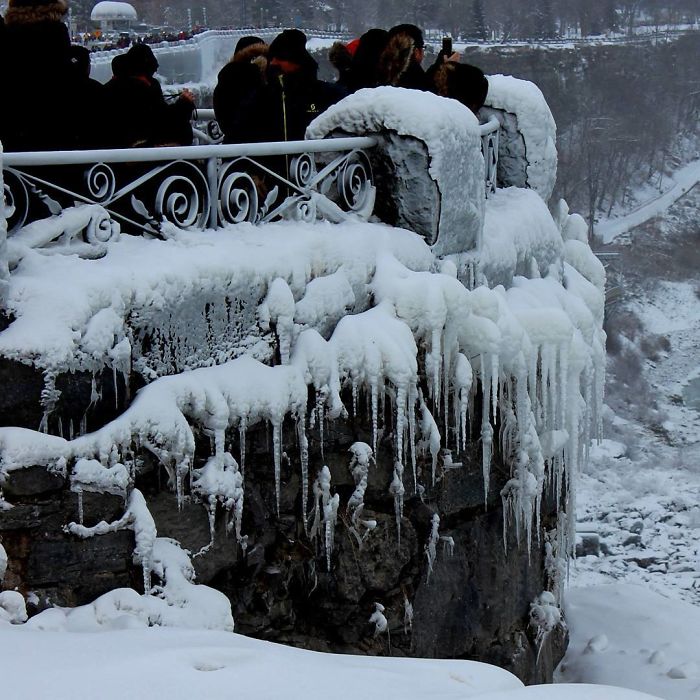 17
18
Cosa ne pensi di queste meravigliose foto? Lasciaci la tua opinione e condividi queste bellissime immagini con i tuoi amici. Puoi seguirci su Facebook nella pagina Curiosando si impara.